You have a dream. Your son or daughter -- or maybe you -- dream of being admitted to an elite university in the west. Even students who have straight A's, however, are often stumped when they first encounter English college essays. English college essay structures - there are well over 20 flavors - do not exist in most cultures. If you understand them, they can be simple, but attempting to write an English college essay without understanding the underlying structure is like trying to do algebra without knowledge of basic math.

Regardless of one's intelligence, it can be almost impossible.

EssayMaps addresses this problem by teaching these structures, sentence-by-sentence. In many ways, it may seem incredibly basic, like lecturing that 2+2=4, but students quickly move from simple five-sentence paragraphs to a full essays, becoming aware how these structures work.

Using the Hamburger Paragraph format taught at prestigious elementary and prep schools, EssayMaps gives student the tools to succeed.

Even students from China, Korea, Singapore, Hong Kong or Japan who TOEFL into the schools can be forced to take a remedial writing course, whose teachers are almost always the least qualified professors in the university.

EssayMaps starts at an extremely basic form and gradually expands to a full essay, sentence by sentence.

EssayMaps has only one goal - a student's success.

To get a sense of the writing equivalent 2+2=4, click: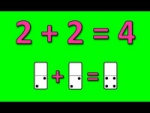 .