Many students who do not attend top elementary schools -- and this often includes students studying English as a second language -- are never taught basic paragraph and essay structures. If you have learned these structures, writing essays can be simple, but attempting to write an English essay without understanding the structure is like trying to do algebra without knowledge of basic math.

Using the Hamburger Paragraph format taught as early as elementary school, EssayMaps starts with a five-sentence paragraph and prompts the student to expand it into a full essay, sentence by sentence.

To get a sense of how it works, click the link below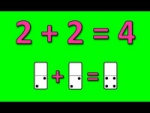 .